Meet our Managing Director, Keith Plater
Wednesday 27th September 2023
Meet Keith Plater, our Managing Director at Rapidrop Global Ltd has been part of Rapidrop Global Ltd for the last 17 years. As part of the anniversary celebrations that are coming up, Keith shares his journey with Rapidrop from when it was in the early stages to now.
Name: Keith Plater
Job Title: Managing Director
How long have you worked for Rapidrop Global Ltd: 17 years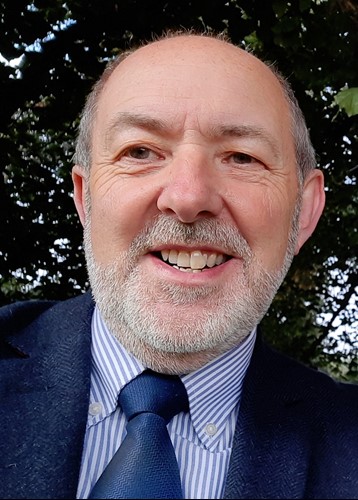 Can you tell us a little about your role/history with the company? With 25 years' experience gained across various roles within the mechanical engineering and fire suppression industry, I joined IFI Fire March 2006 in a business development role to promote 'Rapidrop' Flexible Sprinkler Connections in the UK. As the flexible sprinkler connection business accelerated it was clear that the company branding needed to reflect this launch product, the current Rapidrop logo was created. I was then tasked to assist with establishing a number of overseas Rapidrop business units, the first based in Dubai. The Rapidrop product range and markets served continued to grow, as did my role into General Manager. By 2009 I was fortunate enough to be offered a directorship of Rapidrop, then in 2012 the role of Group Managing Director.
What's one of your favorite memories while working here? Travelling across five continents with Mr. Daniel Gill, the founder of IFI/Rapidrop, absorbing his knowledge and skill during numerous supplier and customer visits.
When have you felt the proudest at work and why? In 2008, we gained international third party approvals for our initial range of UK manufactured fire sprinkler heads, Rapidrop was now one of the small number of companies worldwide to have gained this accolade.
What do you enjoy most about working at Rapidrop Global? It may sound like an old cliché, but genuinely, it is the colleagues that I work alongside that make each day so varied, challenging in a positive way, but also rewarding. The culture at Rapidrop allows me the opportunity to mentor team members from various departments including Engineering, Production, Quality and Sales; plus the opportunity to incorporate my trade as a mechanical engineer, establishing both valve assembly and sprinkler production facilities.
With IFI reaching 40 years of trading and Rapidrop reaching 20 years, do you have any words of wisdom or special memories you would like to share? Individuals and businesses grow by taking calculated risks, grasping with both hands each opportunity that presents itself. Don't lose sight of what you do best and what you can add to the future success of the company.