Rapidrop Global Ltd wins Medium Business Of The Year
Monday 5th December 2022
Last week saw the best of business from around the Peterborough region come together to celebrate the 26th annual Peterborough Telegraph Business Excellence Awards.
The glitz and glamour filled night took place at the Holiday Inn in Peterborough and featured guest speaker British Army Veteran Simon Weston.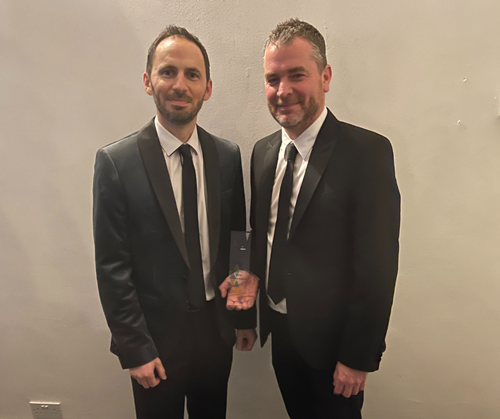 The anticipation was palpable as the as the awards ceremony began. Companies of all sizes were announced as winners through the night with Rapidrop Global Ltd taking home the Medium Business Of The Year Award.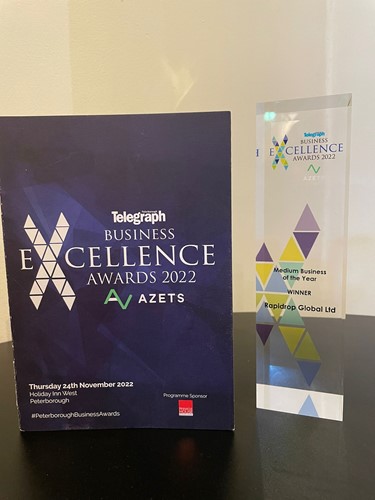 Following years of unprecedented times through the Covid-19 Pandemic and facing Brexit, Rapidrop Global Ltd showed a drive to succeed and maintained profits leading to significant growth over the coming years.