Happy Retirement, Pete!
Friday 12th August 2022
As the world takes in the news of Serena Willams' retirement, we say goodbye to our own star player.
Pete Caddy has been part of the Rapidrop Global team for the last 19 years and is now taking retirement to enjoy a quieter life. Working on the silicone filling line for IFI, Rapidrop Global's longest trading division, Pete has been responsible for filling over 19 million tubes of silicone during in his time with the company.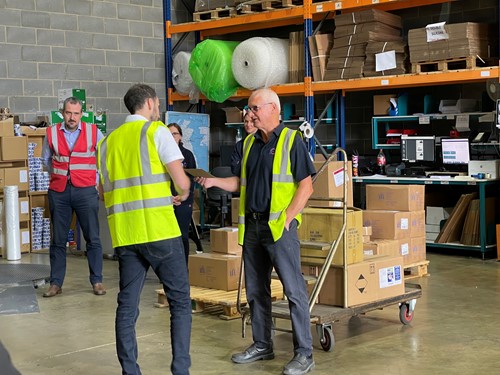 Martyn Curran, Sales Director of IFI said, 'It has been an honor working alongside Pete over the years. Having only taken 1 day off sick in the time he's worked for us, Pete has certainly earned a break. We wish him all the best in his retirement.'
Rapidrop Global ltd pride ourselves on taking care of our team with many long- standing members of staff still with the company today. With the origins of the business group starting with IFI some 30 years ago, many staff have seen the business go from strength to strength as we have evolved into to the stronghold we are today.