Rapidrop Global Ltd maintains place in the list of Cambridgeshire's top 100 companies
Friday 11th March 2022
Rapidrop Global Ltd has been ranked in the Cambridgeshire Limited Top 100 Companies. Showing continuous growth over the last few years we have reached the position of number 72 for 2021 and is the third time we have appeared on the list.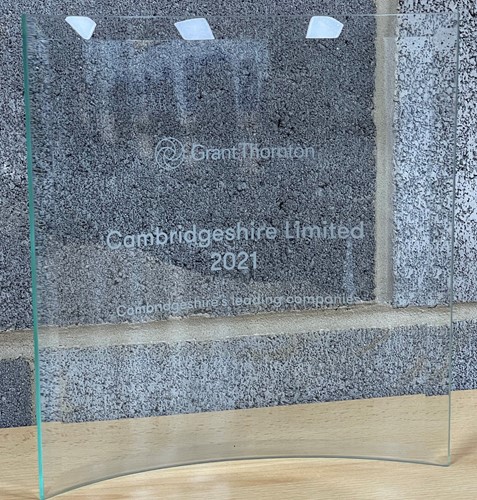 The Cambridgeshire Limited annual report is produced by Grant Thornton. The report provides an in-depth financial analysis of the county's top 100 privately owned companies compiled from their most recent publicly available accounts.
From our headquarters in Peterborough, Cambridgeshire, Rapidrop have been manufacturing fire sprinkler heads to suit commercial applications for over 10 years. Now exporting to over 75 countries, Rapidrop provide tailored solutions for our customers and dedicated support from a worldwide sales and distribution network.