Rapidrop one of Cambridgeshire Limited Top 100 Companies
Friday 31st January 2020
For the third consecutive year, Rapidrop Global Ltd has been ranked in the Cambridgeshire Limited Top 100 Companies. This year we have jumped an impressive 9 places, from position 84 to 75 and hope to continue climbing up the list over the coming years.
Cambridgeshire Limited is part of an annual series of business analysis by county initiated by Grant Thornton, which provides an in-depth financial analysis of the county's 100 privately-owned companies based on turnover.
Hazel Platt, Head of Tax for Grant Thornton's Central region commented: "There is an underlying narrative of caution behind the Top 100 businesses' performance – total borrowing is down 1% this year and cash has increased 5.7% to £915m. Profits are also being retained, which we can see through an increase in shareholder funds of 12% to £2.6bn. So, there is no need for despondency because overall, Cambridgeshire Limited has a strengthening balance sheet. This shows businesses in the county are well-positioned for any further uncertainty in 2020 and this is reflective of the positive conversations I am having with my clients across the county."
The implementation of fire suppression systems has become more prevalent over recent years, this alongside a passionate workforce who are dedicated to providing great customer service and supplying high-quality products to the market has greatly aided Rapidrop's business growth.
You can view the full list of Cambridgeshire's top 100 businesses along with a detailed analysis of the report here.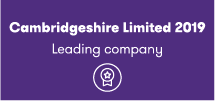 31/01/2020

For the third consecutive year, Rapidrop Global Ltd has been ranked in the Cambridgeshire …

20/02/2019

The RD-SMB Flexible Sprinkler Connection Rapidrop's first LPCB and FM approved braided fl…

08/10/2018

Rapidrop offer a range of accredited CPD seminars for professionals who are looking to fur…

25/10/2017

Rapidrop and Sleep Safe Systems have teamed up to produce an industry-first; a fire sprink…

05/09/2017

Rapidrop is proud to launch its new website focusing on customer experience, improved func…